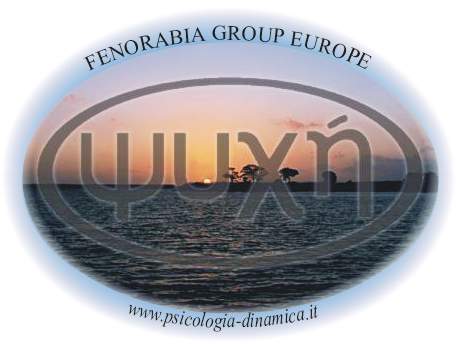 Scientific Journal about
Dynamic and Clinical Psychology
Psychotherapy and Psychoanalysis
Psychosomatic Medicine and Social Psychiatry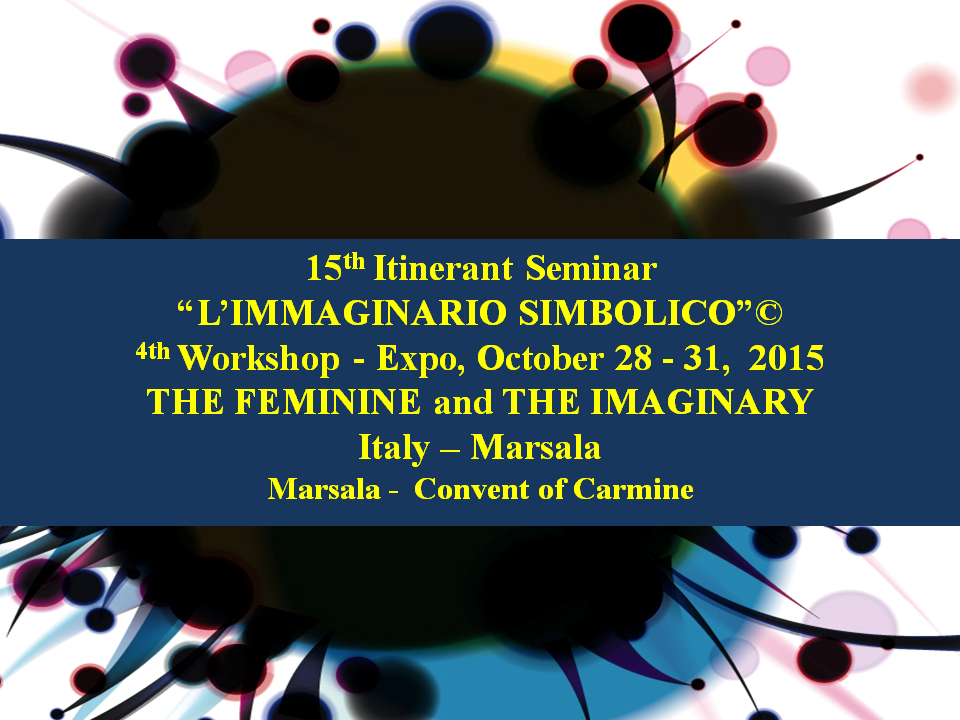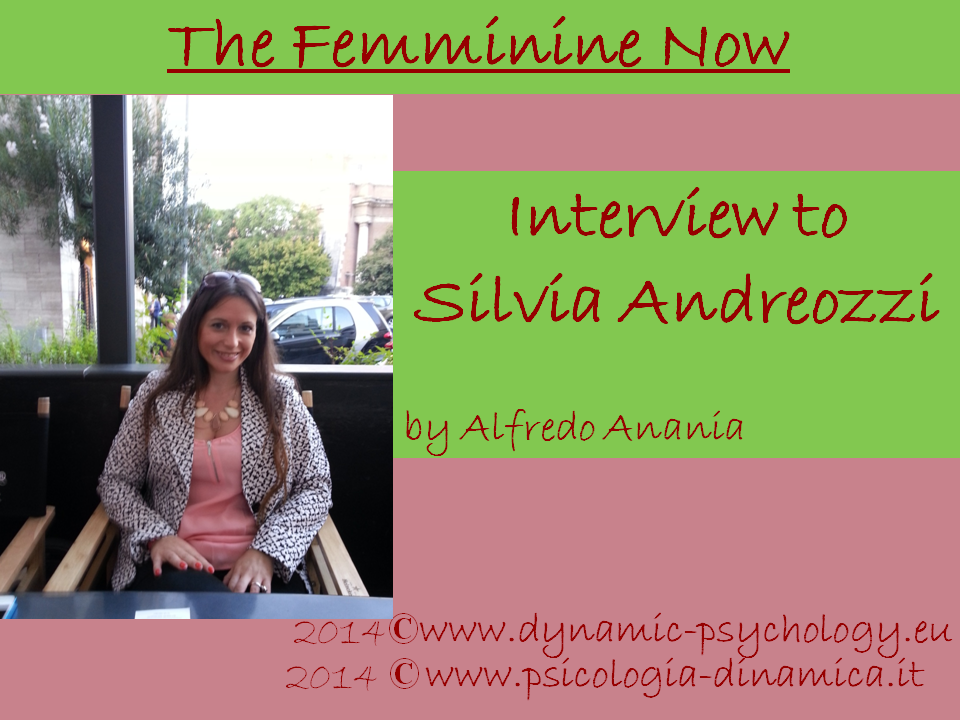 in www.dynamic-psychology.eu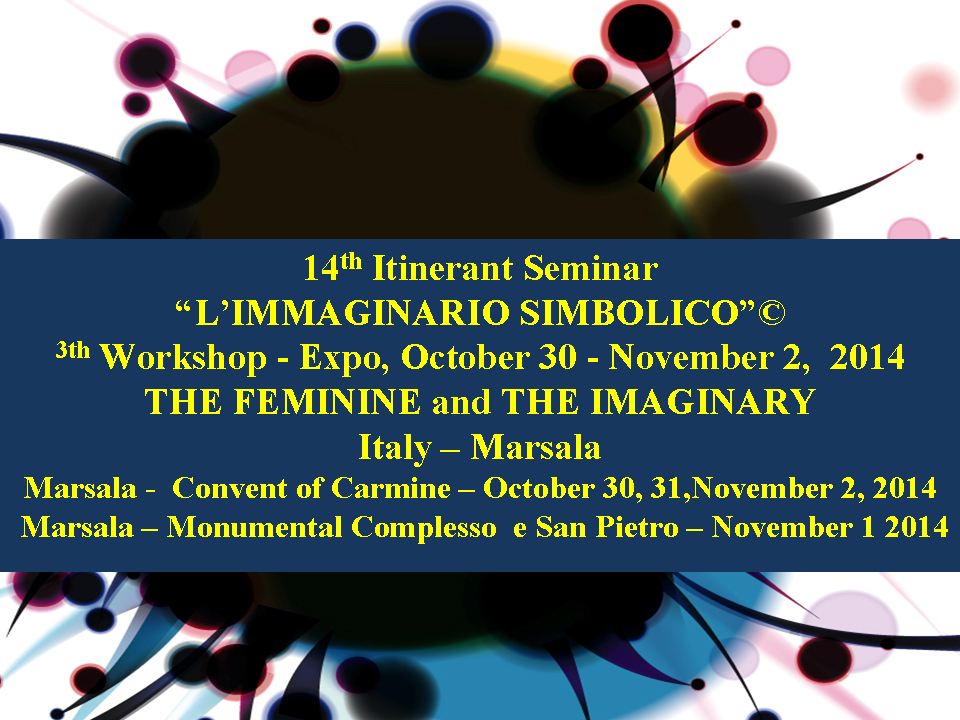 The Workshop-Expo is organized so that we can weave, during the entire event, different ways of communication with which each author interprets the theme on

"the feminine and the imaginary". It will be possible to exhibit or to present works or contents in the following categories: models of women's fashion, short films, dances, paintings, drawings, photographs, graphic works, art installations, literary passages, music passages, poems, psychoanalytic and psycho-anthropological essays, sculptures, theatrical subjects.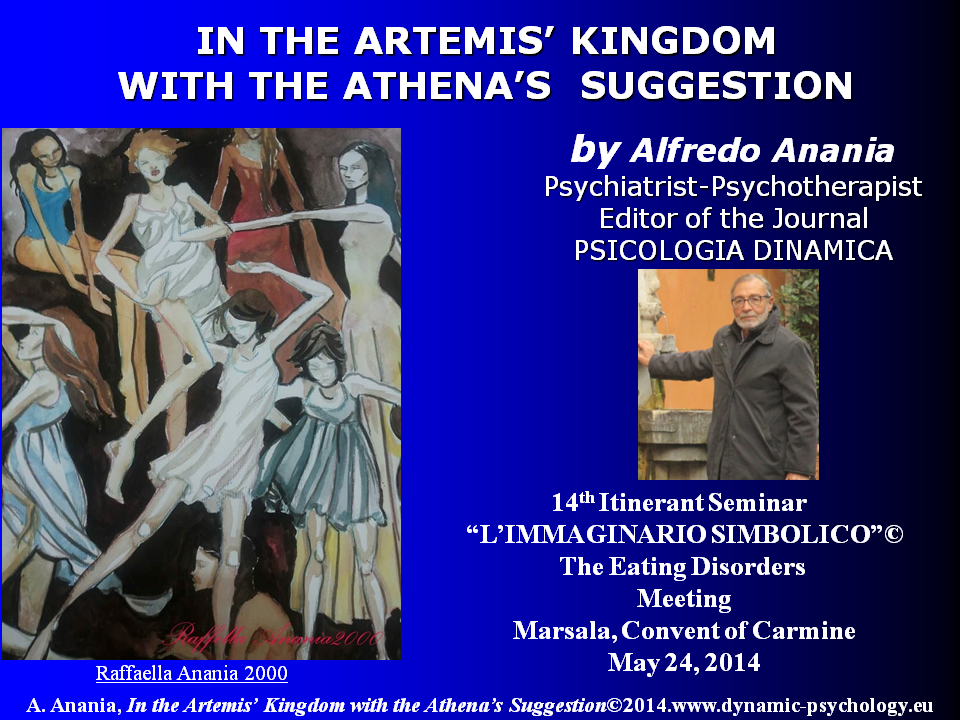 in www.dynamic-psychology.eu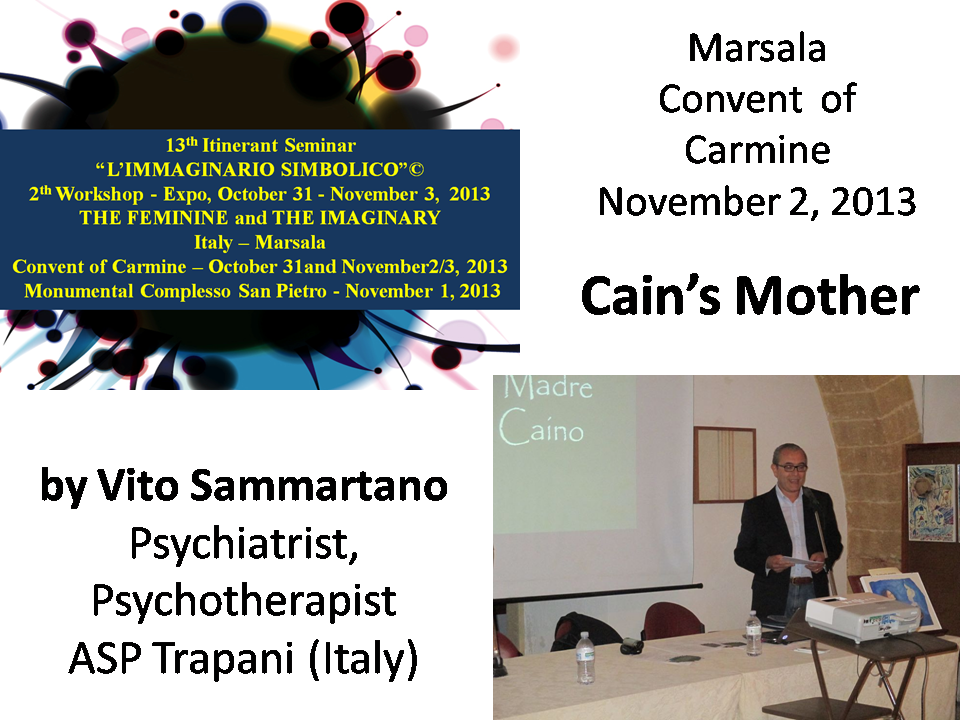 in www.dynamic-psychology.eu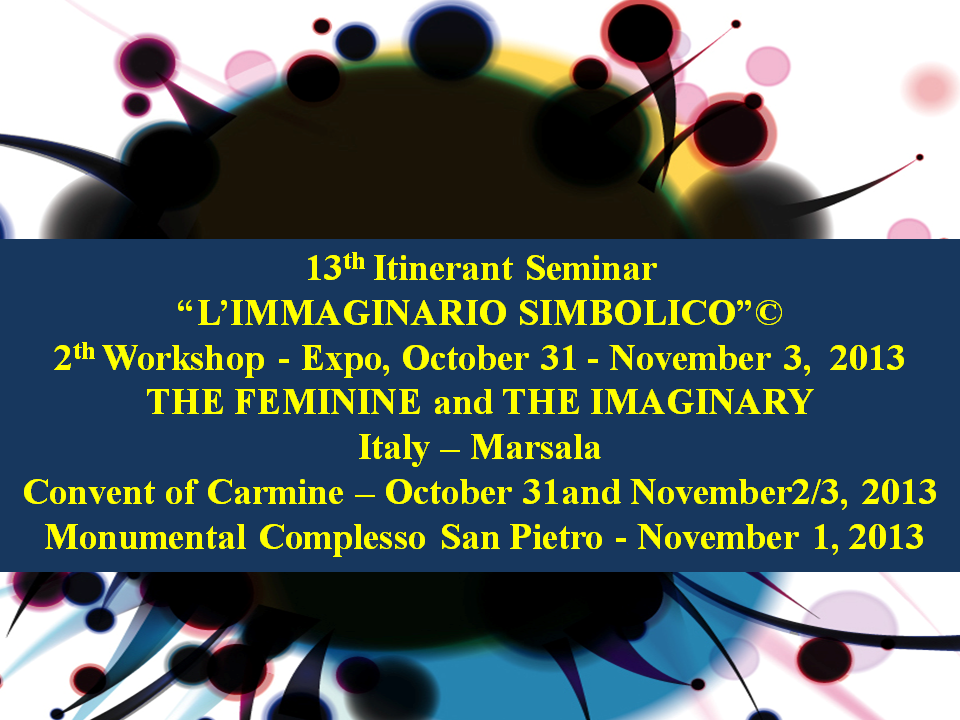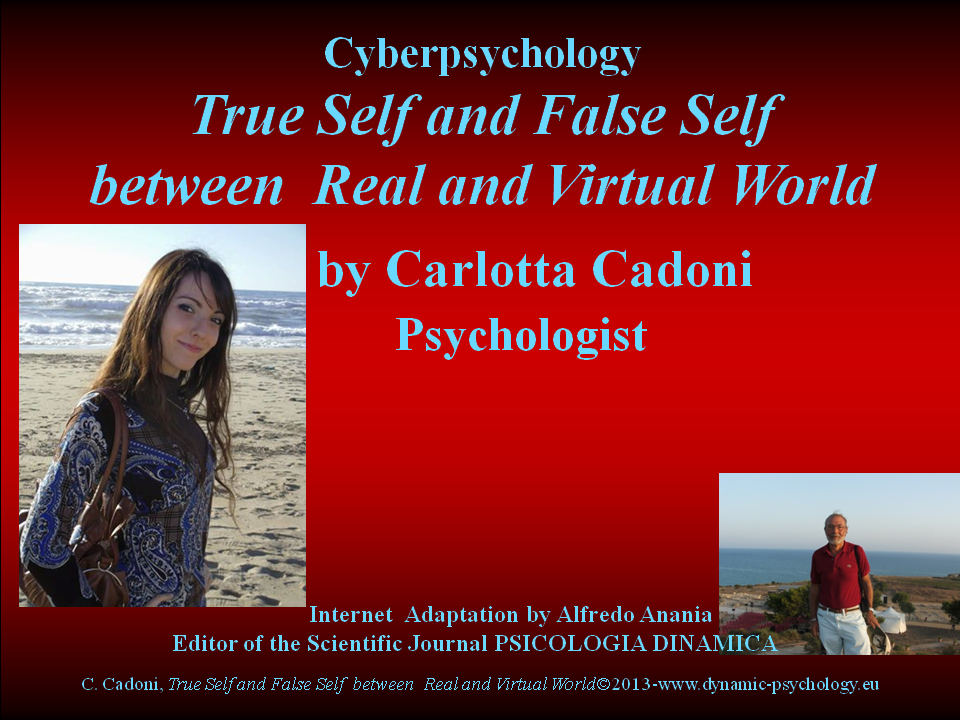 in www.dynamic-psychology.eu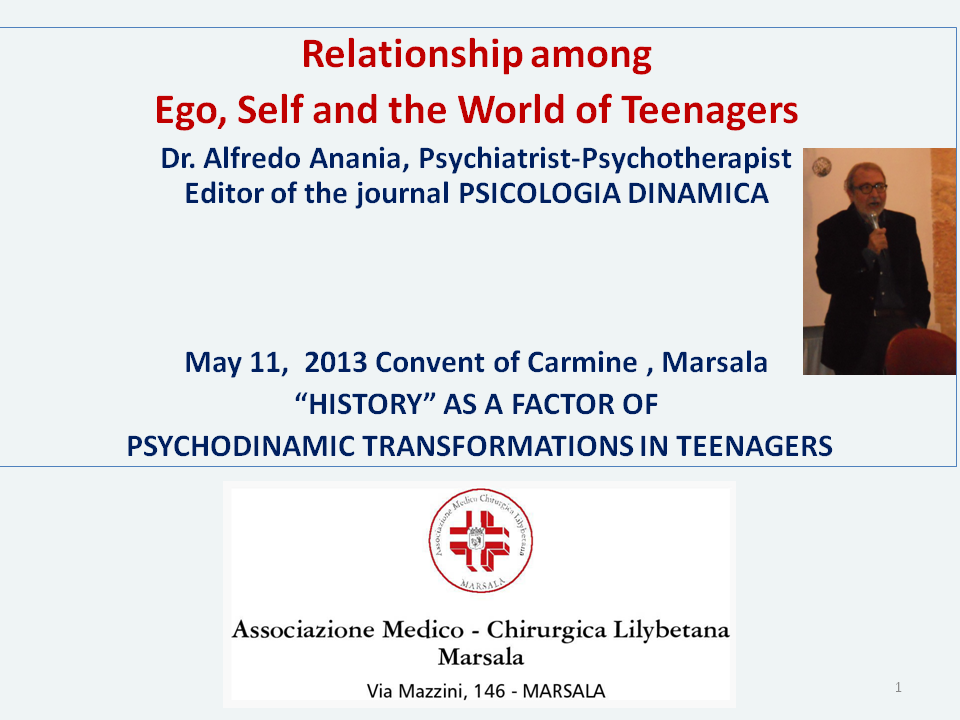 in www.dynamic-psychology.eu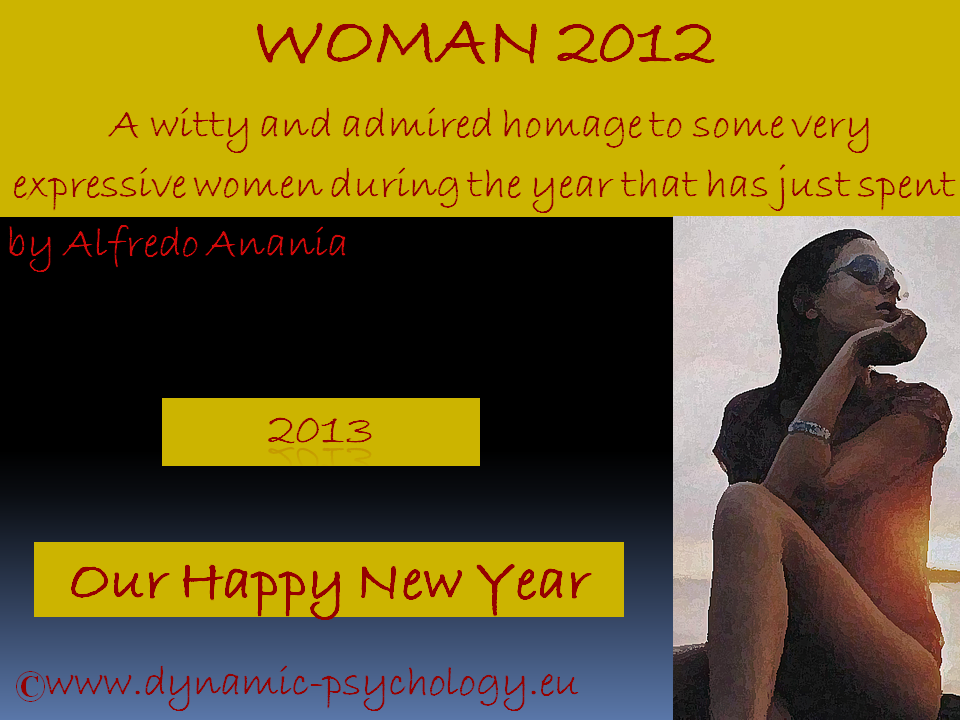 in www.dynamic-psychology.eu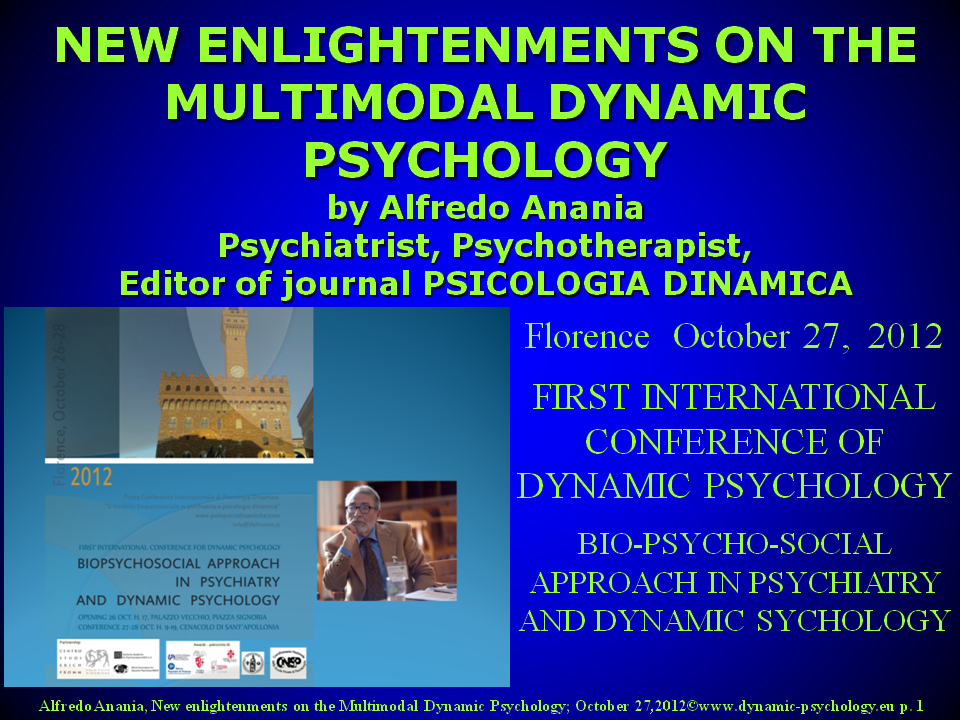 in www.dynamic-psychology.eu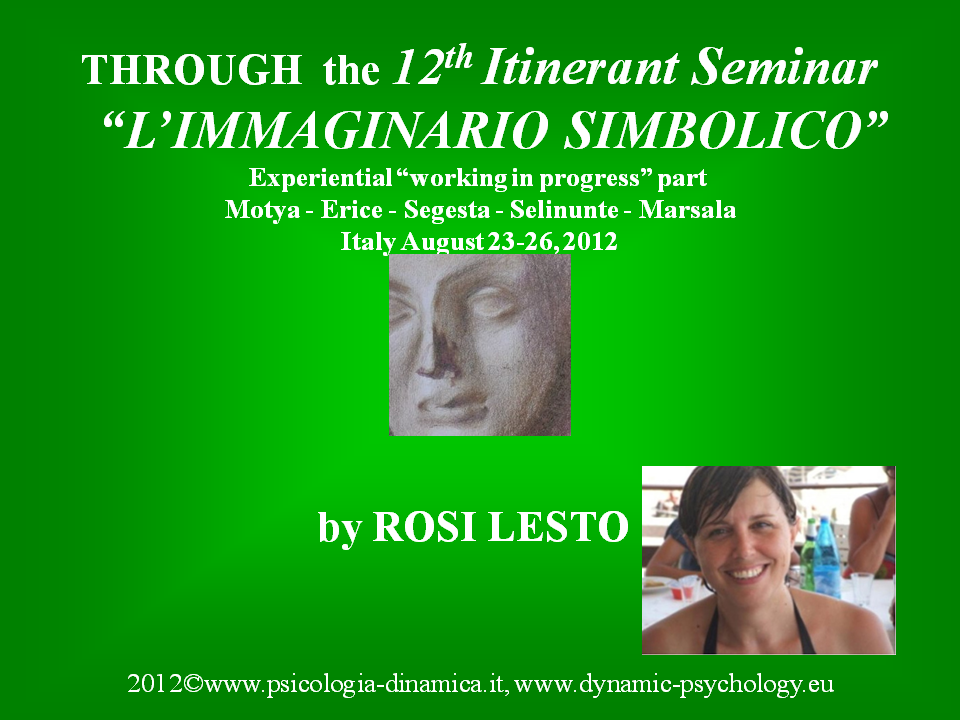 in www.dynamic-psychology.eu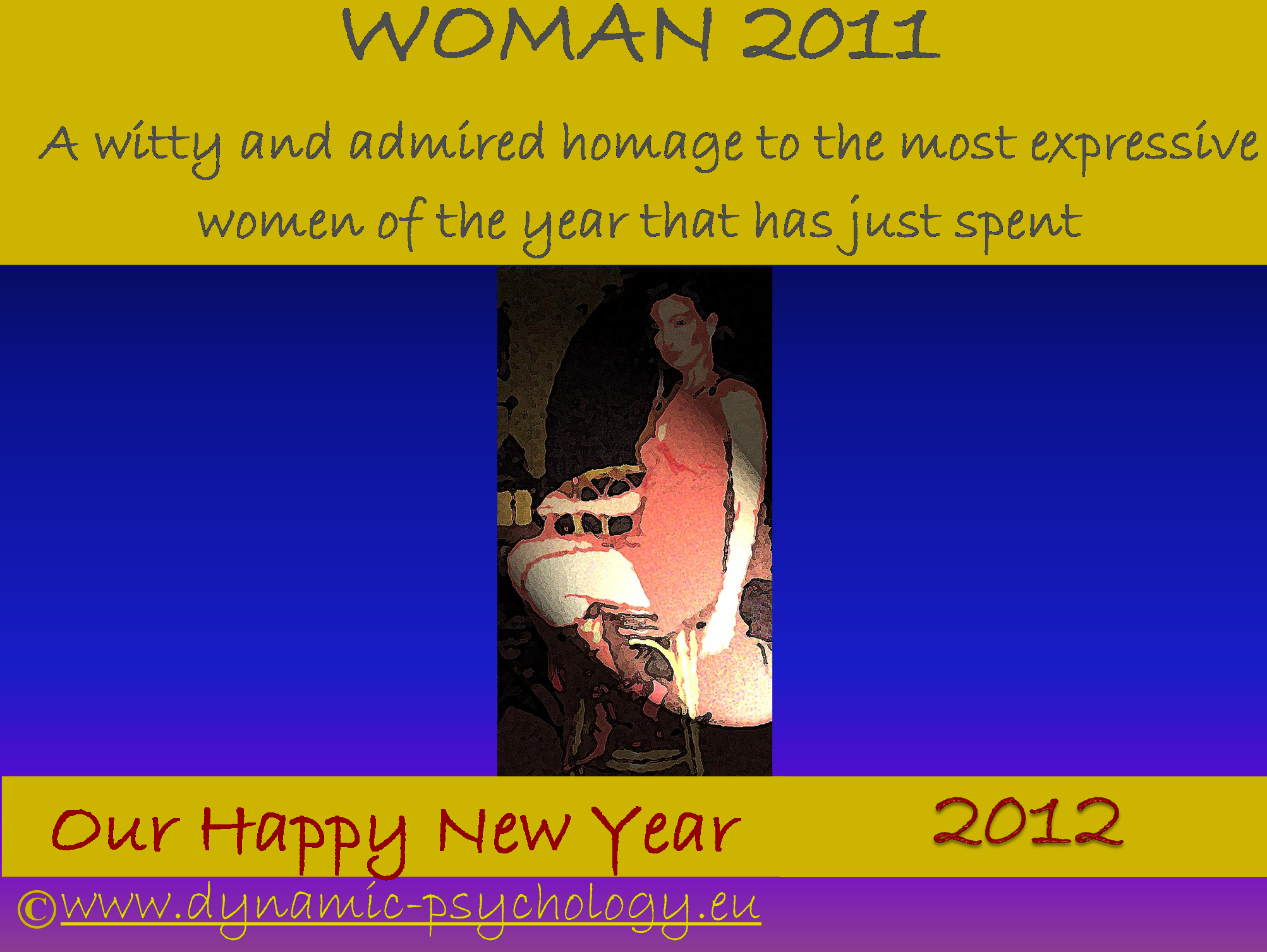 in www.dynamic-psychology.eu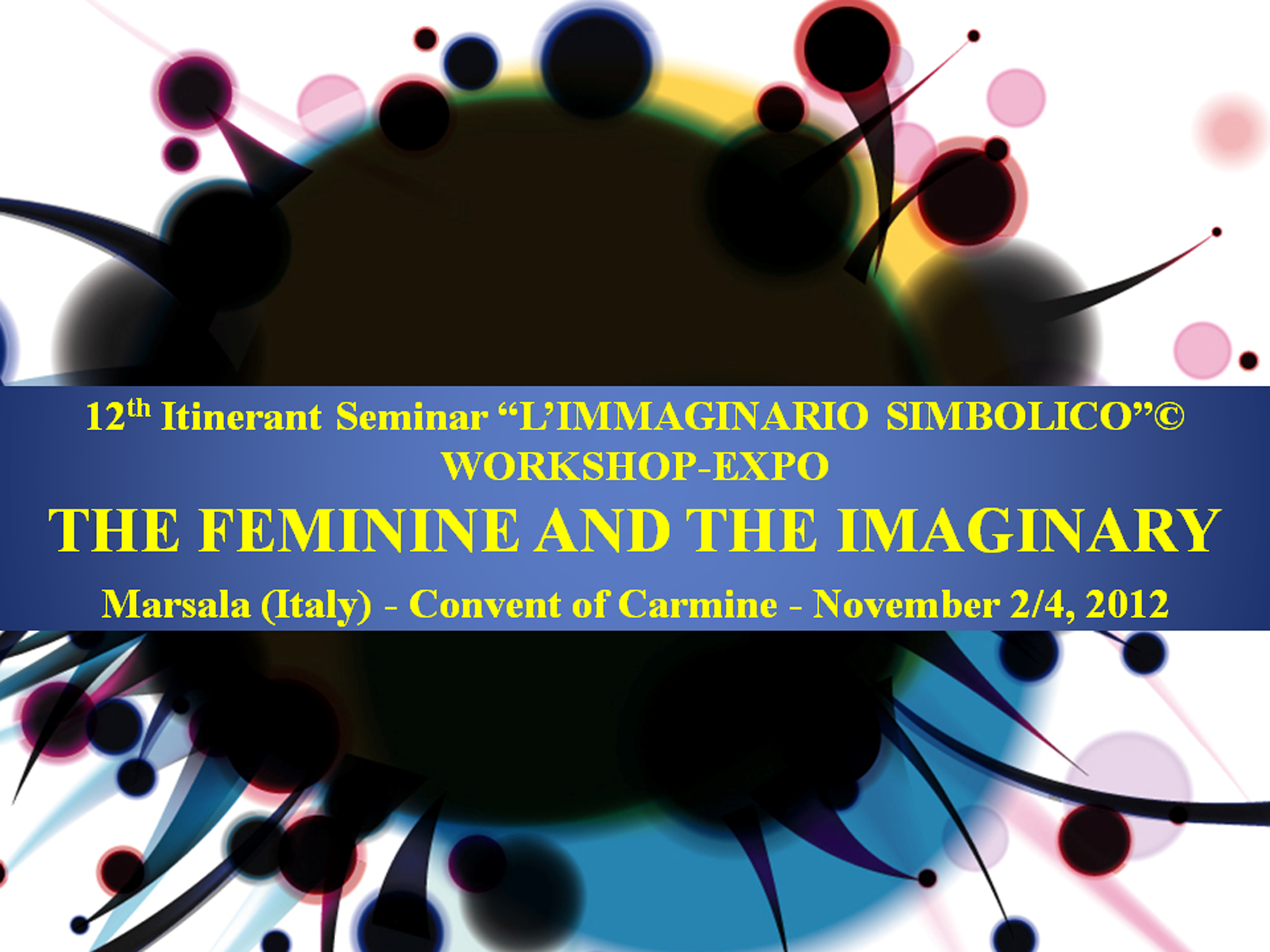 See the programme in home page www.immaginario-simbolico.it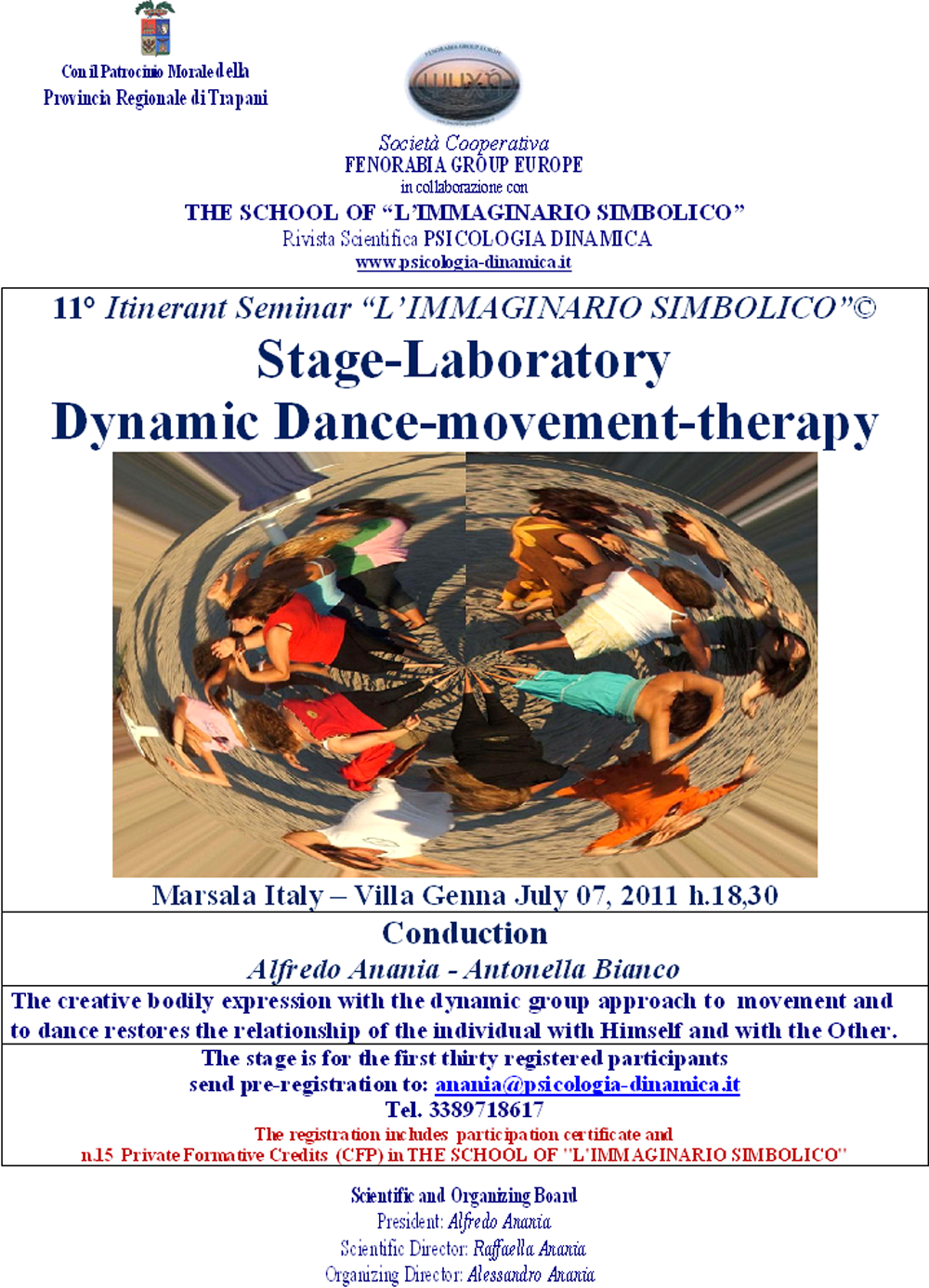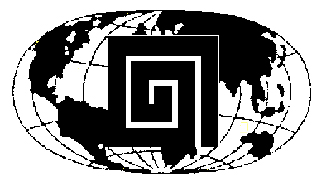 16 th World Congress of the World Association for Dynamic Psychiatry WADP inc. Bern
XXIX th International Symposium of the German Academy for Psychoanalysis (DAP) e.V.
The Interpersonal Dynamics of Identity
Research, Pathology and Treatment
March 21st – 25th, 2011, Munich, Germany, Psychiatric Clinic of Ludwig-Maximilians-University

Munich Declaration WADP 16th World Congress
The scientists assembled at the 16th World Congress for Dynamic Psychiatry in Munich occupy themselves with the health problems of the world population. Epidemiologists preview that within the next 10 years depression will become the leading disorder in medicine.
In our societies we encounter an increasing extent of anxiety, aggression, resignation and helplessness. The tragic events in Japan make us aware that as a consequence of reoccurring catastrophes of nature anxieties of humans reached already a reasonably high degree. Therefore we should do everything to prevent avoidable further disasters created by humans.
However, not only catastrophes by nature but also social catastrophes can cause severe psychic disturbances.
Therefore we would like to appeal on all responsible persons to evaluate the possible psychological and existential consequences concerning their fellow citizens before taking major political decisions. Feelings of inner and outer security of the population should be strengthened to prevent violence potentially developing through existential anxiety.
Therefore we rely on interpersonal, social and political solidarity.

President WADP President DAP
Prof. N. Neznanov Dr. M. Ammon
(St. Petersburg) (Berlin, Munich)
Munich, 25th March 2011

11° Itinerant Seminar "L'IMMAGINARIO SIMBOLICO"©
Stage-Laboratory of
Dynamic Dramatization
"On Footsteps of Dreams"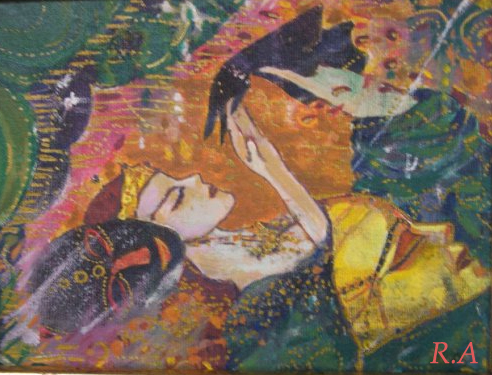 Marsala - Convent of Carmine May 24-27, 2011
(h. 17,00-20,00)

Conduction

Alfredo Anania, Luisa Caldarella,
Gianfranco Manzo, Andrea Scaturro

The dramatization, because it meets the aesthetic need to stage situations and characters of the inner and outer world, has the value of a "therapeutic" form of art.




The stage, in a dynamic way starting from dreams, allows participants to experience the ability to
represent the imaginary through acting.

The stage is for the first twenty registerd participants.
Tel. +393389718617, anania@psicologia-dinamica.it, associazionedaltraparte@yahoo.it
The registration includes participation certificate and
n.16 Private Formative Credits (CFP) in THE SCHOOL OF "L'IMMAGINARIO SIMBOLICO"

Registration fee € 50,00 (before May 5, 2011).
by bank transfer to Societŕ Cooperativa Fenorabia Group Europe via F. Turati 4/B 91025 Marsala
IBAN CODE: IT 93 L 02008 25903 000300270834; B.I.C. CODE: BSICITR1796
Mention: Dramatization Stage 2011

Scientific and Organizing Board

President: Alfredo Anania
Scientific Director: Raffaella Anania
Organizing director: Alessandro Anania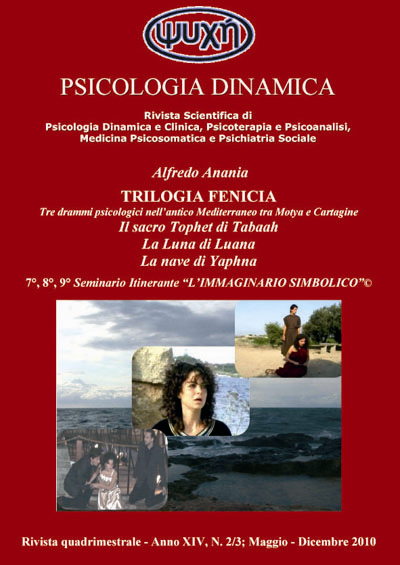 The volume contains, in a trilogy, the texts of three plays - written by Alfredo Anania to be represented during the Itinerant Seminars L'IMMAGINARIO SIMBOLICO" (7th, 8th, 9th) - in which are woven past myths, contemporary paradigmatic events and everlasting human events (related to hate, love, death, betrayal, revenge, etc..) that are not only important part of the novelistic tradition of the recent literature but that are also detectable in most mythological creations. Besides, the volume proposes an essay titled Transformations, myth-poiesis and dramatic representation.
«The dramatic narration or text (evoking the personal past of the spectator) and the theatrical performance - without "stage-separation" between actors and viewers -, right in the historical place where the story is set - evoking the historical past and the tragic events deposited inside the archetypal collective unconscious, allows "in a highly narrow way" the activation of the imaginal world and a time machine effect that, so short-circuiting the historical collective unconscious with the contemporary collective unconscious, produce a sense of "a gathered community" that - "catharsised" through the unconscious projection of own anxieties in the events and in the characters suggested by the dramatic fiction - can open to hope and, therefore, can allow to fantasize a "new possible world", a less tragic future of mankind, a less distressing morrow" (A. Anania, 8th Itinerant Seminar L'IMMAGINARIO SIMBOLICO", 2008).
The Itinerant Seminar "L'IMMAGINARIO SIMBOLICO"©

A "Trademark" event now in its tenth edition
by Alfredo Anania
Editor of the Scientific Journal Psicologia Dinamica
The Itinerant Seminar "L'IMMAGINARIO SIMBOLICO" has until now had its epicenter in Marsala so valorizing with its original formula the main archaeological sites in the province of Trapani, but it intends to expand its research and training activities through the individuation, in Italy and elsewhere, in Europe, of some places that can become a possible destination of the typical run that characterizes this cultural and scientific event ... read full article
Right from its beginning the event has relied on well-known conductors in psychoanalytic and psychological ambit: Bianca Garufi, Rafael Lopez-Pedraza, Luigi Zoja, Christian Gaillard, Daniele La Barbera, Luciano Perez, Franco Di Maria, Girolamo Lo Verso, Gioacchino Lavanco, Maurizio Gasseau, Giuseppe Ruvolo,
Mario Meduri, Gabriele Profita, Pier Giacomo Migliorati, Franco La Rosa, Tommaso Federico,
Pasqualino Ancona, Giacomo Calderaro.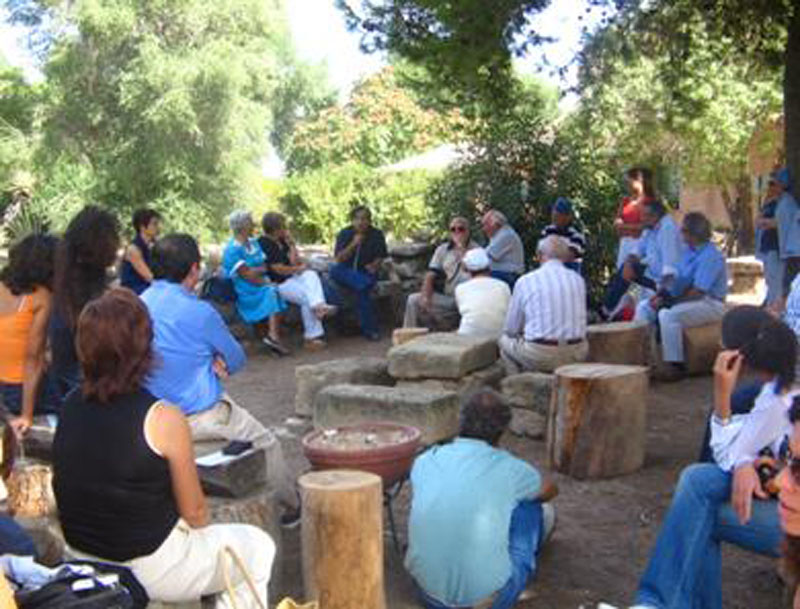 The invitation, extended to local authorities and private organizations, is to indicate eventual particularly attractive places that could become destination for the next Itinerant Seminars "L'IMMAGINARIO SIMBOLICO" by contacting us at the following e-mail:
anania@psicologia-dinamica.it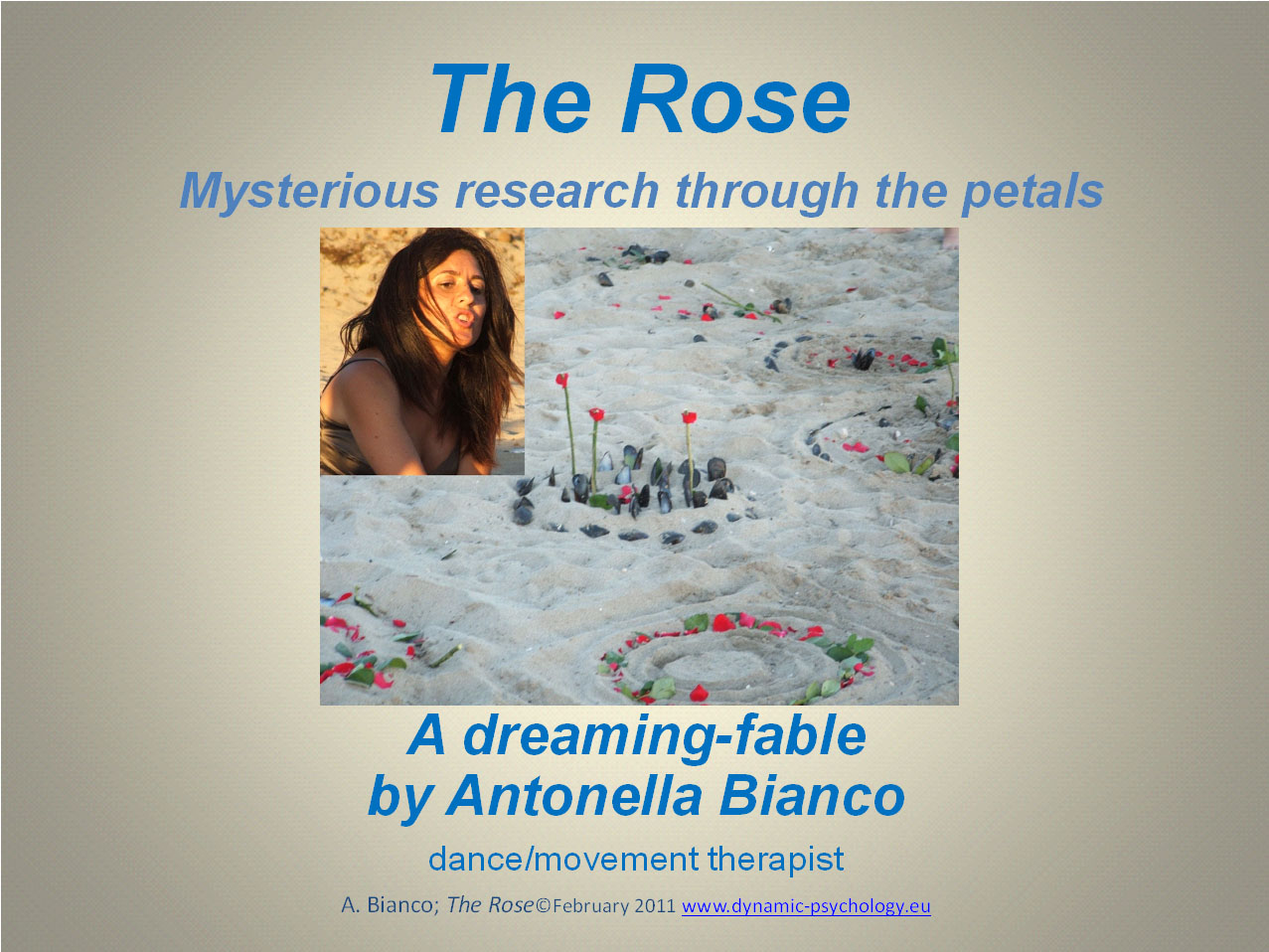 in www.dynamic-psychology.eu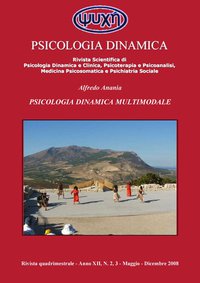 PSICOLOGIA DINAMICA is on Facebook.
Psicologia Dinamica
Admin ALFREDO ANANIA
10° Itinerant Seminar "L'IMMAGINARIO SIMBOLICO"©
Workshop "The cultural identity:
between Historical Self and Polis"
November 6-7, 2010, Marsala, Italy


Free participation
see the program
http://www.psicologia-dinamica.it/psysito/Workshop/wokshop%20engl10.htm


Prof. Franco Di Maria, Ordinary Professor of Dynamic Psychology, University of Palermo
November 7, Convent of Carmine, h. 17,00
Magisterial Lecture "Koinonia and ethics of Coexistence"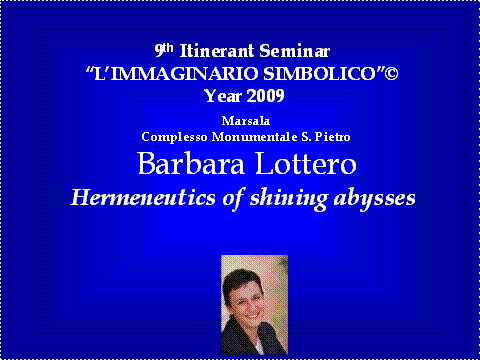 The School of
"L'IMMAGINARIO SIMBOLICO"